MODEL PV
Peerless Model C & F End Suction Pumps - Click HERE for parts
CONTACT US: 1-317-203-3227
Full stock of pumps, motors, parts and pieces. Ready for shipping within a day in most instances.
We are working daily to add more parts and pumps. Contact us at info@masonoliversupply.com for more info.
PEERLESS PV Model
Peerless 25PV6B Peerless 25PV8A Peerless 2PV10A Peerless 2PV6A Peerless 3PV10B
Peerless 3PV11 Peerless 3PV8A Peerless 4PV10B Peerless 4PV8A Peerless 4PV8J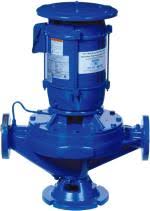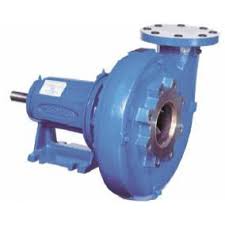 The Peerless Pump C / F/ PV Series Pumps
are close coupled with standard C-face JM or JP solid shaft ball bearing motors specifically designed for pump
applications in accordance with standards developed by the Hydraulic Institute (HI) and the National Electrical
Manufacturers Association (NEMA).
Applications
Peerless Pump Series C close coupled single suction pumps are designed for applications in medium duty
service and provide maximum pump value in heating, air conditioning, booster and general circulating service.
Features
Series C Pumps are available in cast iron bronze fitted and all iron construction. Packed boxes or mechanical
seals are available. Pump casing is fitted with a bronze/steel replaceable wear ring. The pipe connection
flanges are equivalent 125# ANSI flanges rated for 175# Maximum Working Pressure (MWP).
Motor bearings are grease lubricated and are sized for a minimum of 20,000 hours L10 basic rating life or 100,000
hours median bearing life. Shaft is designed to limit the shaft deflection to no more than .002" at the seal faces.
The motor/impeller shaft is protected with a replaceable (bronze/stainless steel) sleeve installed between the
shaft and the packing or mechanical seal. Mechanical seals are designed for water service and light hydrocarbons
light hydrocarbons up to 250F. Seals are face type with Ni-resist seat, carbon washer, 18-8 stainless steel metal
parts and Viton elastomers.
Series C pumps are furnished with enclosed dynamically balanced impellers for smooth, low vibration operation.
The impeller is keyed to the shaft for positive driving and is secured in place with a stainless steel washer and
self-locking cap screw.
The impeller diameter is no more than 90 percent of the maximum impeller diameter which the case tongue
or cut-water could accommodate. This design feature results in low hydraulic noise levels.